Hey guys,
Lady Gaga has landed! In Iceland !
She will be attending a ceremony at Harpa concert and conference hall to receive an award from the Lennon/Ono fund.
Here
I found a quote from Yoko explaining why she chose Lady Gaga for this award, where she is described as
" one of the biggest living artists of our time. She is not only an artist, she is also an activist, using her art to bring better communication to the world. She is being acknowledged for her activism, and how her album Born This Way has widely changed the mental map of the world. And how it has made us deal with the future world, which happens to be here already."
Not to shabby, eh ? Congrats Lady Gaga!
The ceremony is being held in honour of John Lennon´s memory,on his birthday which is today: the 9th of Oktober. Among other recipients of the award from the Lennon/ ono fund are: Rachel Corrie and Christopher Hitchens. Tonight the Imagine peace tower in Viðey will be lit and will stay lit until December 8th. If you are interested you can see a live feed from the lighting of the peace tower
here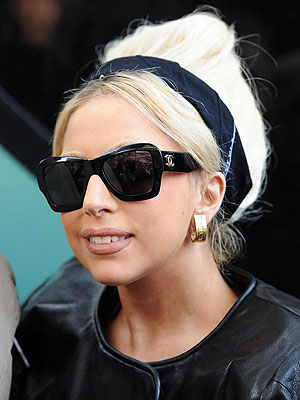 Have a peaceful day everyone !
X
-A