The fall and winter seasons are my favourite time of the year, at least when it comes to dressing myself ( Hello party season!). I prefer the warm cosy layers of winter to the revealing clothes of summer. This fall I´m all about comfort and warmth, dreaming of thick, chunky oversized sweaters, maxi skirts, luxurious prints, leather and of course, amazing shoes!
Here are a few things that I would not object to dress up in this winter:

Burgundy - something burgundy coloured, like this cute sheer shirt from Topshop 
Leopard print shoes - I love leopard print. It feels so luxurious, and it´s perfect to spice up an all black outfit
T by Alexander Wang velvet maxi skirt - ticks all the boxes for the perfect maxi skirt!
A basic, cosy, oversize T- shirt - ( or one in every colour). Perfect for layering.
black leather shorts - I am obsessed with leather right now - and I can picture myself wearing these with thick woolen tights, knee- high boots and a cosy oversized sweater. Perfect everyday outfit for fall!
Cool wellies - to take on the rainy days in style. These are from Hunter, lovely
An oversize sweater- this one is from Stella McCartney and it´s perfect for days when you don´t feel like dressing up
black leather gloves - because they look so classy (and no one likes to have frosty fingers)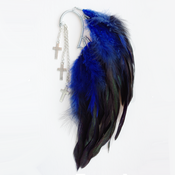 I´m especially fond of the Alexander Wang skirt and the sweater from Stella McCartney, they would look great together!


Have a great week everyone!
Happy monday

-A