Natalie off duty and Color me Nana are two blogs that I often read. The Suarez sisters have great style and I love every single outfit posted on their blogs.
Free people is a label that is frequently featured in their outfit posts. Somehow I never got around to check it out myself until recently and oh boy am I in trouble!! It is almost like each and every piece has been tailor made to suit my style. Their clothing has a luxe boho feel to it which is exactly what I like! Here is a little Free people wishlist I put together...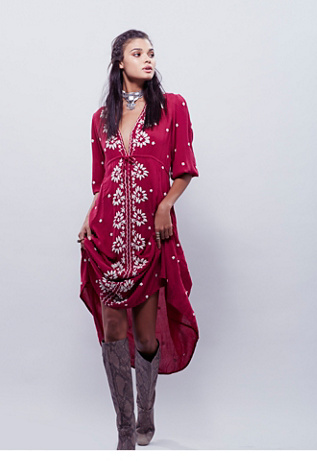 This pretty purple embroidered dress
looks so comfy. I would wear it with chunky grey tights, platform heels and my big yellow scarf for fall (it´s only July and I´m already thinking about fall? I think the crappy Icelandic weather has gotten to me.)
One thing that
I especially love are their romantic sheer slip dresses. Perfect over a pair of skinny trousers underneath a cute (warm) knit, add some ankle boots = the perfect autumn outfit!(Ok so the weather has definitely gotten to me...)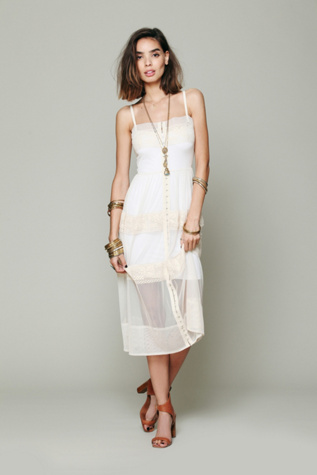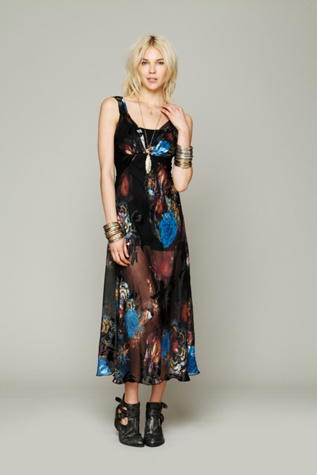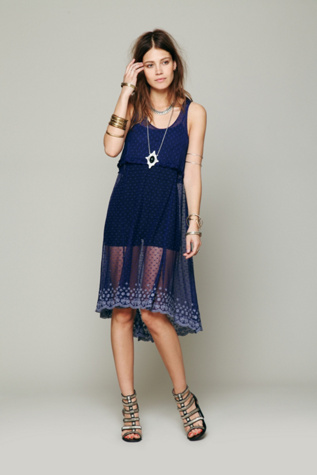 I don´t usually wear a lot of belts, but I want to and after discovering these belts on the Free People website I think I will. Belts are such an easy and fun way to accessorize and break up a simple outfit. If I were to have either of these two (or both!) I would wear them all the time like the most precious jewellery!