Fylgdust þið með brúðkaupi aldarinnar í gær?
Ég sá þetta allt saman með öðru auganu , horfði þegar Kate ( maður á víst að kalla hana Katherine héðan í frá) mætti til kirkju og frumsýndi brúðarkjólinn sem ég veit að margar konur hafa beðið með öndina í hálsinum eftir að sjá. Eftir að hafa borið brúðarkjólinn augum efast ég um að nokkur kona hafi orðið fyrir vonbrigðum. Hönnuður kjólsins er Sara Burton, sem er yfir tískuhúsi Alexanders McQueen heitnum. Kjóllinn er mjög klassískur og elegant, hann fór henni Kate mjög vel og var ekki rjómatertulegur. Alvöru prinsessukjóll!! Blúnduermarnar voru æðislegar og gerðu kjólinn mjög rómantískan að mínu mati.
Giftingarathöfnin sjálf var mjög falleg, greinilegt að þessi tvö eru mjög ánægð hvort með annað. Ég verð þó að segja að mér finnist svolítið kjánalegt að Prins William ætli ekki að ganga með giftingarhring, en hver og einn verður víst að ákveða fyrir sig sjálfur hvað er best :) Gestirnir voru allir mjög flottir og fínt klæddir, ég var mjög ánægð að sjá að flestallar konurnar voru með hatta, eða einhverskonar höfuðföt, það finnst mér svo flott.
Svo er spurning hvort að maður þurfi ekki að fara flýta sér að blikka Harry hmmm.....one way ticket to Buckingham palace?
-----
Did you watch the wedding of the century?
I managed to see the beautiful Kate on television ( I suppose she will be Katherine from now on ) as she stepped out of her car in front of Westminster abbey, premiering her wedding dress which Im sure women all over the world have been waiting to see. The dress was perfect! Very elegant and classic, and the lace sleeves gave it a very romantic feel. The dress, as most of you know by now was designed by Sara Burton, head of Alexander McQueen. Truly fitting for a princess.
The wedding ceremony was very beautiful, and its clear that those two are happy with each other. I enjoyed seeing all the guests dressed up, and I especially enjoyed seeing all the beautiful hats the women wore. Hats put an extra sparkle in every outfit.
Now I guess I´d better hurry up if I want to snag Prince Harry for myself and live happily ever after ;P ....one way ticket to Buckingham Palace, anyone?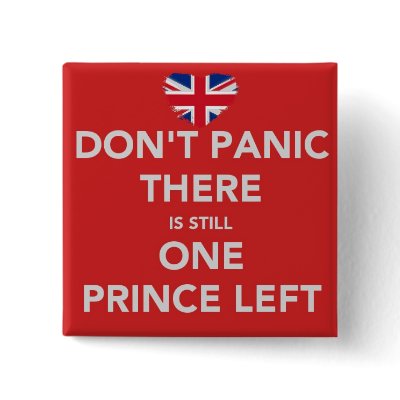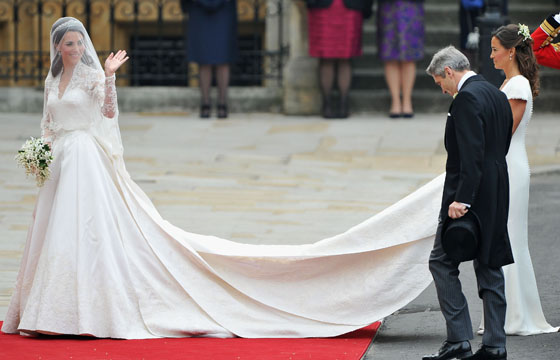 Beauty!
kjóllinn aftur
Drumroll please ......THE KISS






og sum höfuðfötin voru frekar skrýtin:
some of the hats were rather strange...





Að lokum falleg mynd af brúðhjónunum tekin af Mario Testino
And finally I wanted to include this beautiful picture of the newlyweds, shot by Mario Testino





Remember to follow my blog on bloglovin
xoxo
- Andrea